Almas Zhdanov went into the final table of the latest GGPoker Super MILLION$ holding a colossal chip lead over his eight opponents. Zhdanov, who won a WSOP Online bracelet last month, sat down with 152 big blinds in his stack, over three times as many as his nearest rival.
Zhdanov only relinquished his lead once during the final table, as he used his big stack with deadly efficiency to become the latest in a long line of GGPoker Super MILLON$ champions.
$10,300 Super MILLIONS Final Table Results
| Place | Player | Country | Prize |
| --- | --- | --- | --- |
| 1 | Almaz Zhdanov | Montenegro | $317,265 |
| 2 | Konstantin Maslak | Russia | $247,770 |
| 3 | Andrii Novak | Ukraine | $193,498 |
| 4 | Thomas Muehloecker | Austria | $151,114 |
| 5 | Dominykas Mikolaitis | Poland | $118,014 |
| 6 | Niklas Astedt | Norway | $92,164 |
| 7 | Rodrigo Sirichuk | Brazil | $71,976 |
| 8 | Leon "Rumuku!us" Sturm | Austria | $56,210 |
| 9 | Chunlei Zhou | Hong Kong | $43,898 |
Countries as displayed in the GGPoker client
Chunlei Zhou sat down at the final table as the shortest stack with only nine big blinds in his stack, so it was unsurprising to see Zhou bow out in ninth place. Zhou crashed out when they open-shoved for 272,568 from under the gun with ace-jack, when blinds were 20,000/40,000/5,000a. Unfortunately for Zhou, Leon "Rumuku!us" Sturm woke up with the dominating ace-queen in the next seat along and Sturm called. A queen on the river was more than enough to bust Zhou.
Sturm was the next to fall despite boosting his stack with Zhou's chips. The runaway chip leader Zhdanov min-raised to 80,000 with ace-eight from early position, Sturm three-bet to 328,000 from the cutoff with pocket jacks, only for Thomas Muehloecker to find a pair of kings in the big blind. Muehloecker four-bet to 580,000, which folded out Zhdanov, but Sturm called off the 243,027 chips he had behind. The kings held, and Sturm headed for the rail.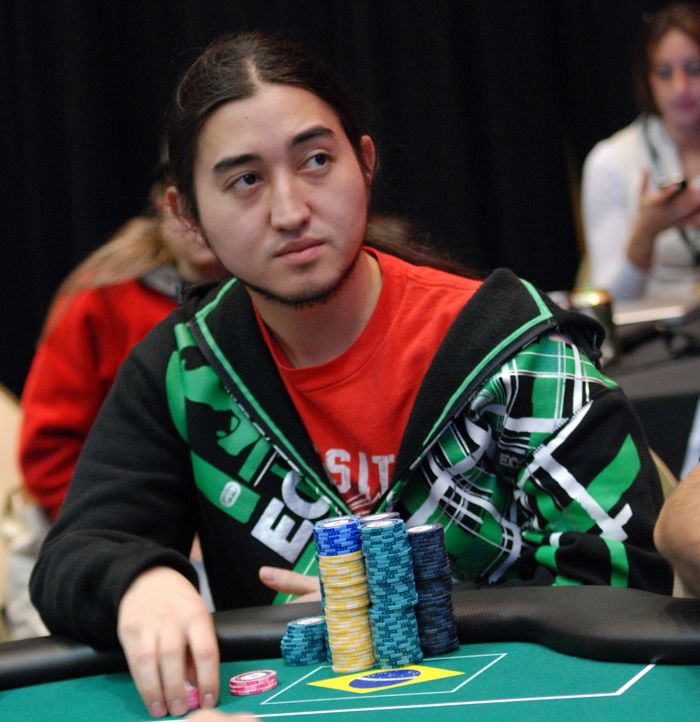 Seventh-place went to Brazil's Rodrigo Sirichuk after a clash with Konstantin Maslak did not go to plan. Maslak made it 105,000 to go from the hijack with ace-king with blinds of 25,000/50,000/6,000a, and he called the extra chips when Sirichuk three-bet all-in for 571,906 from the cutoff with what turned out to be the dominated ace-ten of diamonds. Neither player improved their hand, but Maslak did not need to. GG, Sirichuk.
The players at the final table breathed a sigh of relief when five-time Super MILLION$ champion Niklas Astedt bowed out in sixth place. Not only did Astedt's elimination make the road to victory a little easier, but it meant the surviving players were now guaranteed six figures for their efforts. Astedt busted during the 35,000/70,000/8,500a level when Zhdanov moved all-in from the cutoff for 20 big blinds effective, and Astedt looked him up from the big blind for his 1,085,476 stack. Astedt showed ace-jack, which was nicely ahead of the aggressive Zhdanov's ace-six until the latter flopped two pair. That hand improved Zhadanov's stack to almost 9.5 million, with Muehloecker's 1.67 million stack being the second-largest.
Dominykas Mikolaitis was the next player heading for the rail. Of course, it was Zhdanov that did the damage. With blinds of 40,000/80,000/10,000a, Maslak raised to 168,000 under the gun with suited queen-ten, Zhadanov flat-called with suited ace-jack, which prompted Mikolaitis to squeeze all-in for 1,134,222 with pocket kings. Maslak folded, but the hot-running Zhdanov called. It was a great spot for Mikolaitis right up to an ace landing on the turn. No miracle king on the river, and Mikolaitis bowed out.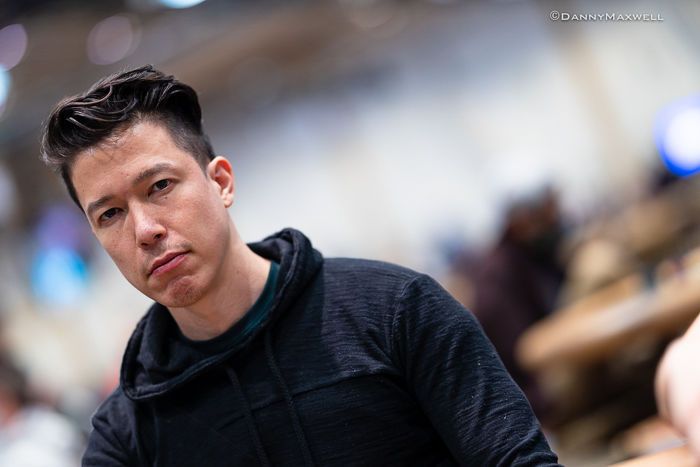 The final four became three with the elimination of Muehloecker, who lost a coinflip against Maslak. Muehloecker jammed from the small blind for a few chips more than 7.5 big blinds, doing so with pocket eights. Maslak called with ace-nine, and won the flip with an ace on the turn.
Andrii Novak was the chip leader going into three-handed play yet he fell in third place. First, Zhdanov doubled through Novak with ace-king versus the Ukrainian's pocket nines, then Zhdanov got his hands on the rest of Novak's stack with ace-king versus pocket queens. It was not Novak's day, that is for sure.
Zhdanov went into the one-on-one battle against Maslak with a lead of more than three-to-one, but Maslak doubled in the first few hands when a king on the river saw his king-jack beat Zhdanov's pocket nines. Zhdanov got his chips back and then some in a hand where Maslak tripled barrelled when Zhdanov had turned a flush.
The final hand took place during the 60,000/120,000/15,000a level, and saw Maslak limp-call all-in for 1,672,847 with pocket tens after Zhdanov took the bait and jammed with ace-deuce. When you run hot you run really hot, and an ace on the flop showed it was Zhdanov's day.